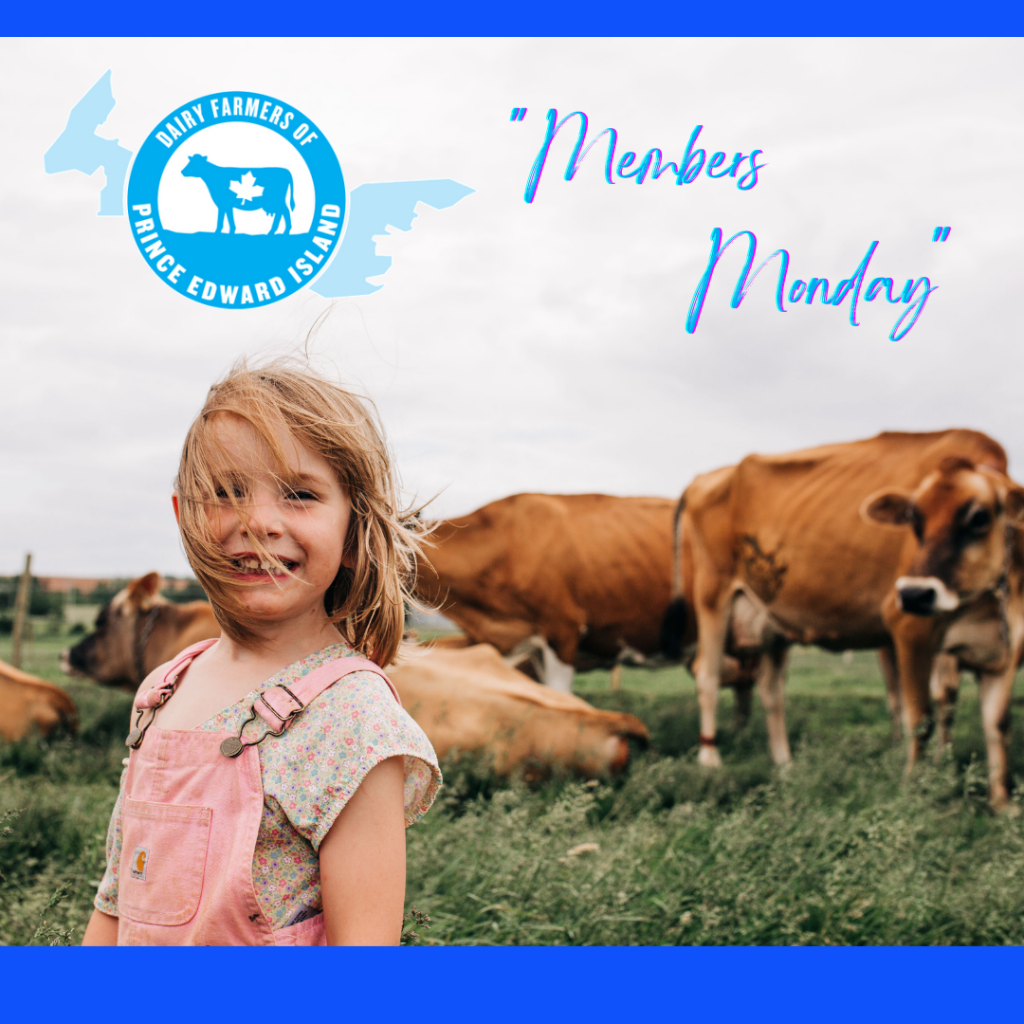 We are so proud that the Dairy Farmers of PEI are Members of Farm & Food Care PEI!

1. Why did you join Farm & Food Care?
✔️Dairy Farmers of PEI joined Farm & Food Care to help enhance the Island agriculture sector in any way we can. We represent 157 dairy producers across the island and by working with Farm & Food Care, we hope to continue helping Islanders understand where their local products come from.

2. Tell me a bit about your organization/ business and your connection or passion for food and farming in PEI?
✔️Dairy Farmers of PEI represents and advocates for all dairy producers across Prince Edward Island. We work collaboratively with producers, processors, and other industry stakeholders to ensure that customers have access to safe, high-quality dairy products. Our passion comes from the work we do to make sure that customers have faith that their dairy is fresh and safe.

3. If you could tell consumers one thing about food and farming in PEI, what would it be?
✔️Island products come directly from your community. Whether it be dairy, potatoes, lobster, beef, fruit, or vegetables, your neighbours work tirelessly to put safe local products on your table, and they take pride in doing so!

4. What would you like our audience to know about your organization/ business?
✔️DFPEI takes immense pride in the work we do to support our community. We're very active in supporting local initiatives regardless of industry and are always looking for fun ways to give back to our neighbours.

5. Tell me one fun/ interesting fact about your business/ organization?
✔️We organize initiatives that highlight amazing Island dairy products. This past December, we hosted an Eggnog-inspired holiday party that showcased unique eggnog recipes and amazing dairy dishes!

6. Anything you would like to add?
✔️Next time you purchase dairy products, be sure to look for the Blue Cow Logo! When you purchase products with that logo, you can know that you're purchasing high-quality Canadian dairy products!