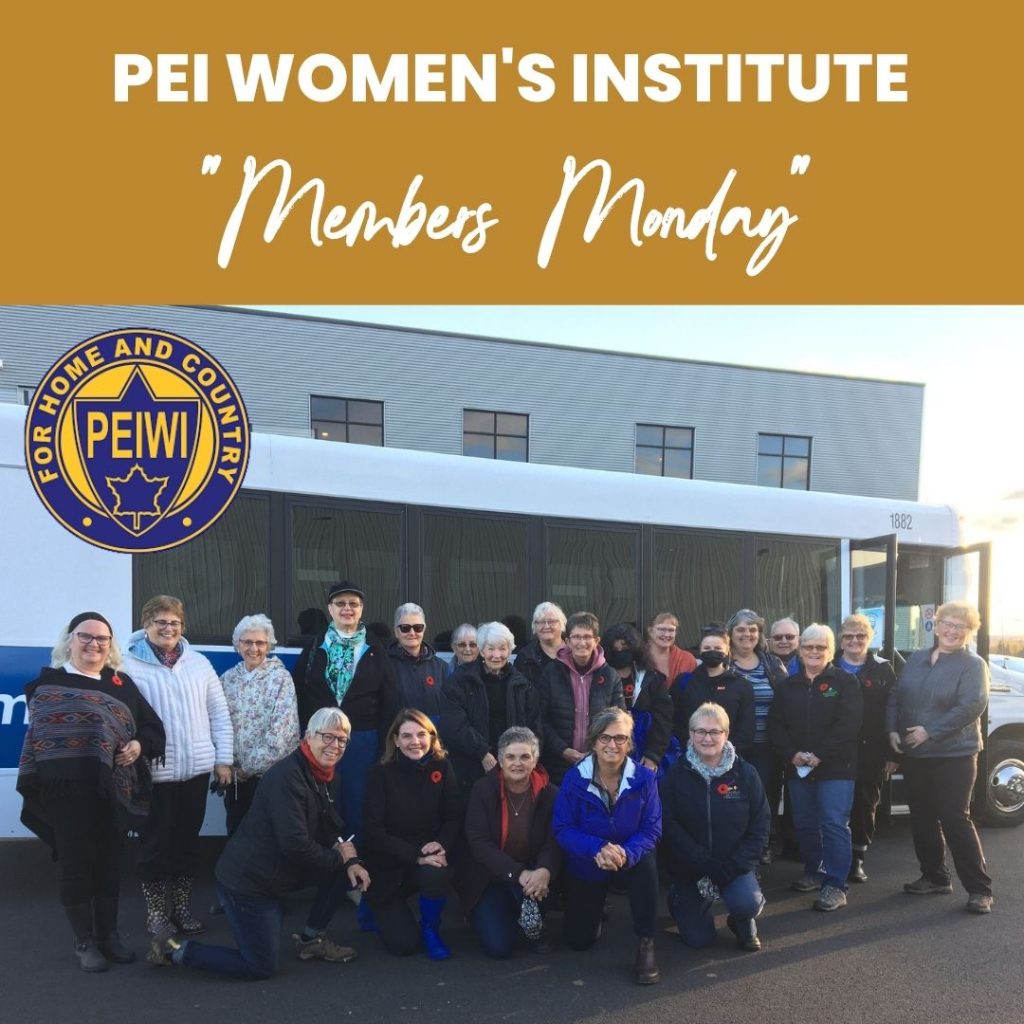 ✨Why did you join Farm & Food Care?
✔PEI Women's Institute (WI) and its approximately 1000 members have deep agricultural roots in PEI and is dedicated to supporting agriculture education strategies in our communities, province and globally – Food and Farm Care assists with our goals.
✨Tell me a bit about your organization/ business and your connection or passion for food and farming in PEI?
✔Generations of WI members have been involved in all aspects of food and farming on PEI and beyond, and it is vitally important now, more than ever to support, share and educate ourselves on the agricultural industry in PEI.
✨If you could tell consumers one thing about food and farming in PEI, what would it be?
✔The supply chain from farm to table takes place daily on PEI delivering a vast array of healthy products for our families, friends, residential and agricultural communities- please Buy Local, and thank and support our Island agriculture industry.
✨What would you like our audience to know about your organization/ business?
✔PEIWI is comprised of approximately 70 branches representing 1000 women in over 70 communities in PEI, and contributes millions of dollars through volunteer hours in our province.
✨Tell me one fun/ interesting fact about your business/ organization?
✔Women's Institute is 125 years old in Canada this year, and has been operating in PEI for over 110 years while consisting of grassroots Islanders – and even has a member serving women worldwide in a consultation capacity with the United Nations.
✨WI members are all ages, cultures, and yes as rumored, they sure do make the greatest jam, biscuits and quilts, all while still volunteering locally or across the globe in so many capacities. In asking one member what she would like to include, she replied "PEI Women's Institutes are the golden threads woven together in our communities that make our Island culture such a welcoming, caring, and sustainable culture".