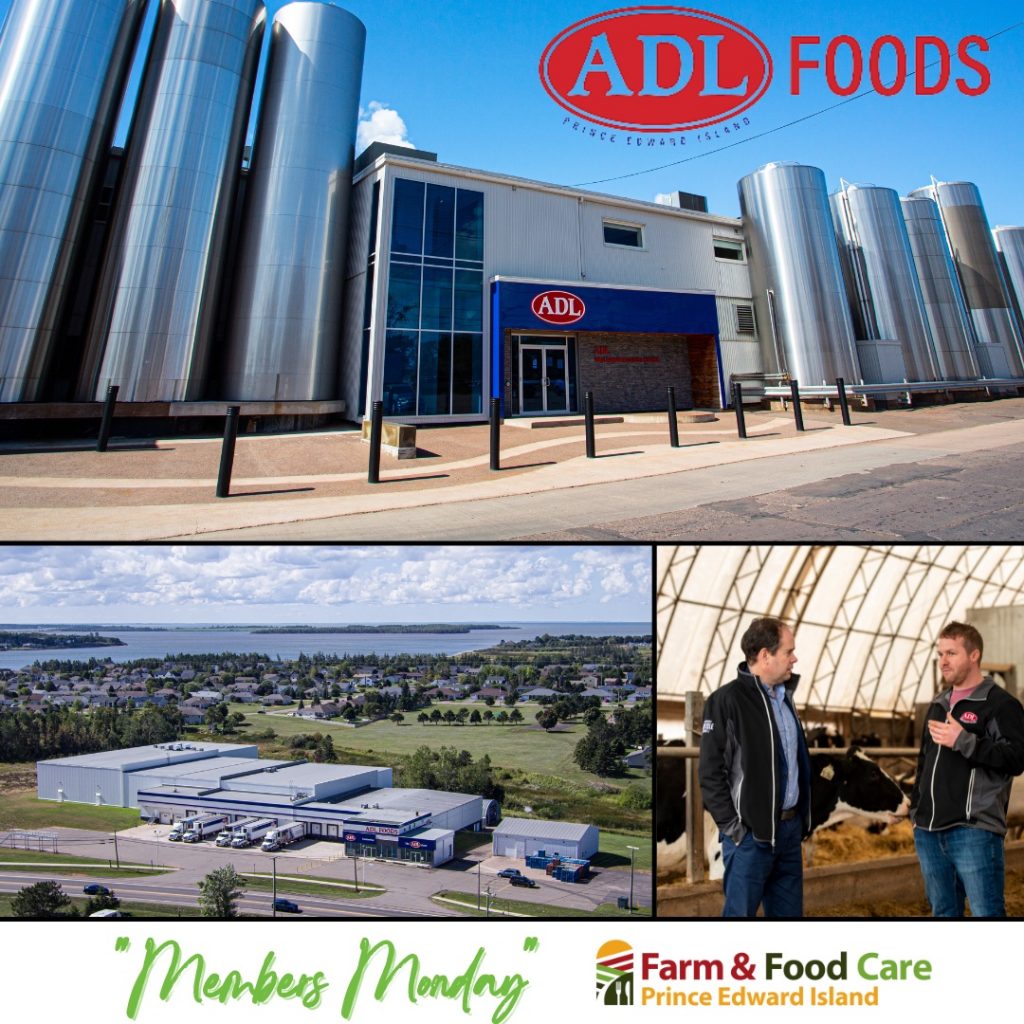 Monday, March 7th, 2022….. First up…ADL
Why did you join Farm & Food Care?
ADL supports and strongly believes in the mandate and mission of Farm Food Care PEI to educate and inform consumers on where their food comes from—the hard work and dedication of farmers through to the processors and ultimately on store shelves.
Tell us about your business and your connection and passion for food and farming in PEI?
ADL is proudly 100% PEI Family Farm owned and was established in 1953. ADL has a long history and strongly values our direct connection to our producer-owners.
If you could tell consumers one thing about food and farming in PEI, what would it be?
PEI is truly Canada's Food Island in every sense of the word. Agriculture has shaped PEI and continues to be the driving force for the provincial economy and way of life. PEI farmers care for their land, the environment and their animals—the passion and commitment of PEI farmers is second to none.
What would you like us to know about you?
ADL is proudly owned by 157 PEI Family run dairy operations & employs 350 Islanders in 5 locations across PEI. A vast majority of the products we process are exported off PEI to markets from BC to Newfoundland.
Tell us one fun/ interesting fact about your business/ organization?
ADL is one of the largest specialty cheese processors in Canada—feta and Havarti—and also one of the largest evaporated milk processors in Canada.
What else would you like us to know?
The success of ADL is due to our committed staff, producer owners and Islanders unwavering support of our company. We truly value and appreciate the support of Islanders. We understand that Community has made ADL what it is today and we aim to give back in a variety of ways to keep our communities strong and thriving.
WANT TO BECOME A MEMBER? —MORE INFORMATION– or email Santina- sbeaton@peifa.ca