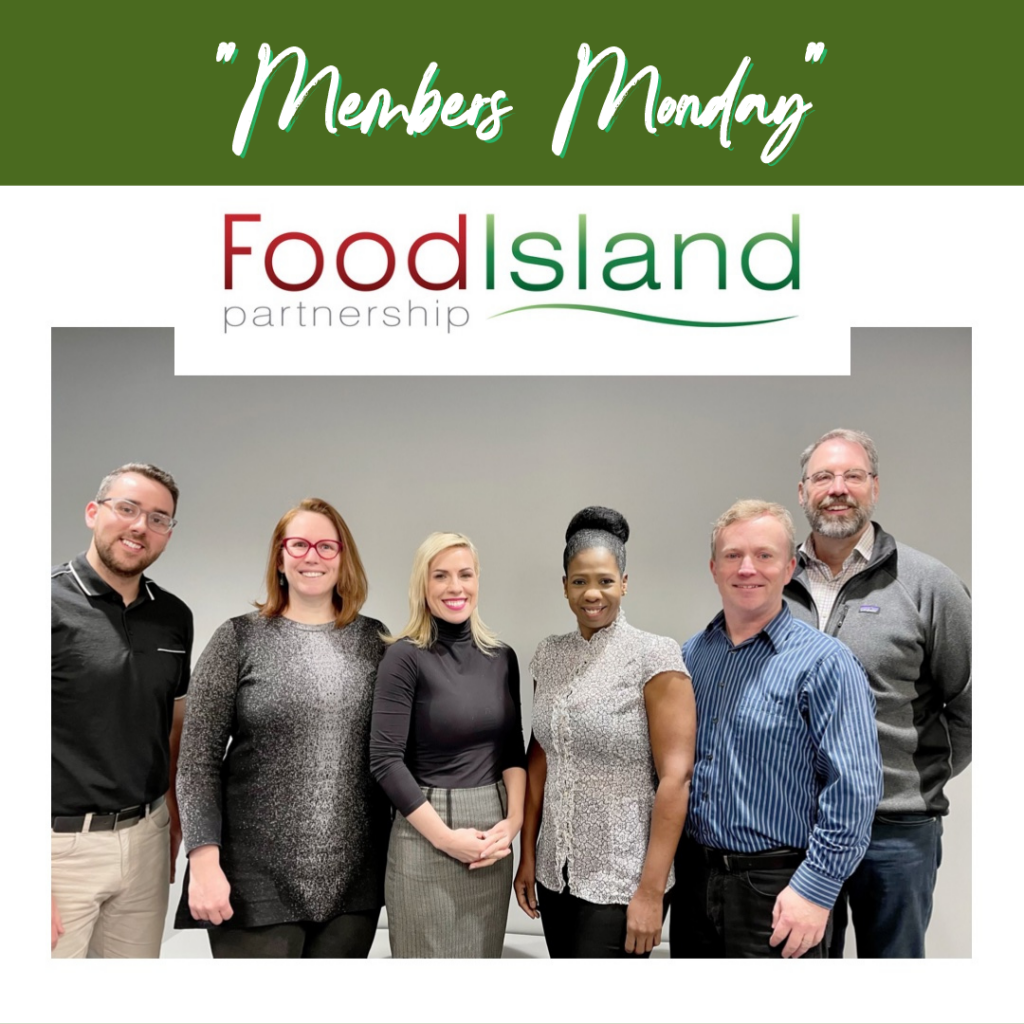 ✨Why did you join Farm & Food Care?
✔️ We love to support our valued partners and are grateful for our island farmers, their passion and the quality products they produce. Farm & Food Care is an important part of Prince Edward Island, being Canada's Food Island.

✨Tell us about your organization and your connection or passion for food and farming in PEI?
✔️Food Island Partnership is an industry-led organization tasked with growing the food industry through food company and food cluster development on Prince Edward Island. Our vision is to establish Prince Edward Island, Canada's Food Island, as an internationally recognized place of origin for premium food products and a destination for culinary excellence.

✨If you could tell consumers one thing about food and farming in PEI, what would it be?
✔️Prince Edward Island is Canada's Food Island for a reason with food and farming being a vital part. On Canada's Food Island you'll find passionate people working together to grow ingredients sustainably and create innovative products, so food lovers everywhere can enjoy a taste of Prince Edward Island. And we want you to be a part of our unique food story. Whether you're searching for dinner inspiration, planning a culinary trip to PEI, or want to grow your food business, we'll help you be the hero of your own food story.
✨What would you like our audience to know about your organization/ business?
✔️We are here to support local food businesses on Prince Edward Island, Canada's Food Island.

✨Tell us one fun/ interesting fact about your organization?
✔️We've working collaboratively with our monthly marketing group to soon bring you Canada's Food Island Cookbook, showcasing our where all proceeds go to Food Banks on the island. Every Islander is connected with food in some way, from sustainable farming and fishing or innovative cuisine, to baking the butter tarts for family Christmas. There is an emerging awareness that everything we ever needed was always right here. These recipes and stories are expressions of our nature – of who we are and where we live. If you can make it to our Island, do drop by. The tea is on. You're welcome to stay. Meanwhile, try your hand at some of these recipes from Canada's Food Island.

✨Anything you would like to add?
✔️Be sure to check out Canada's Food Island NEW Website where you can learn more about our food business ecosystem on PEI, find what's in season, and get recipes using local ingredients.