Highlighting the Island's Food System
Get the Facts on the Food You Eat and Meet Your PEI Farmers
At Farm & Food Care PEI we believe in bringing Islanders together to learn about food and celebrate our local farmers.
We answer your most pressing questions about how food is grown on the Island, so you know you're making the best choices when it comes to feeding yourself and your family. We also celebrate the PEI farmers that make it possible to eat local and share their sustainable farming practices.
There's a lot choices when it comes to buying food. You want to make the best food choices for your family and yourself,
We're here to help answer your most pressing questions about food.
Ready to trust the choices you make at the grocery store, farmers' market, and wherever else you buy food? We thought so!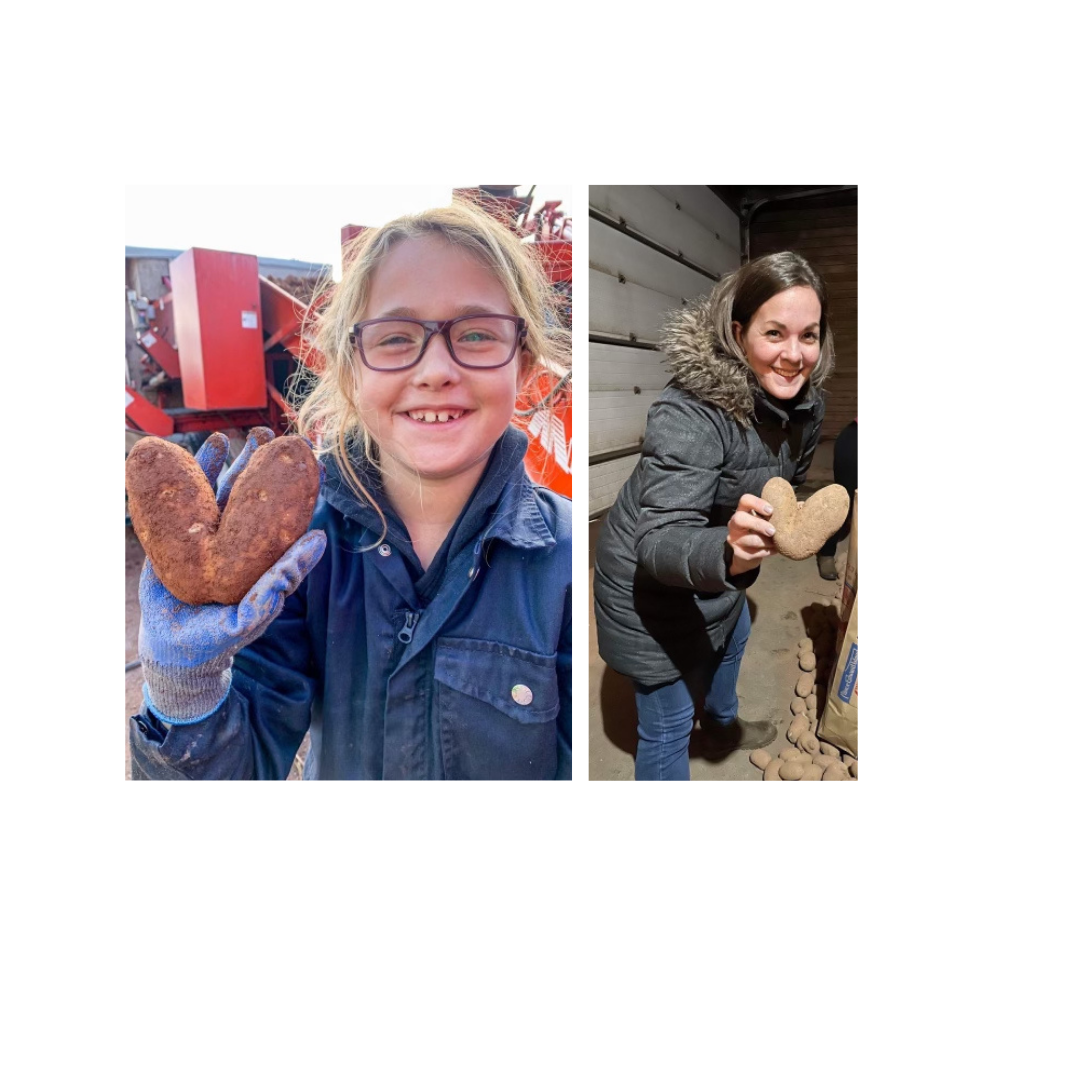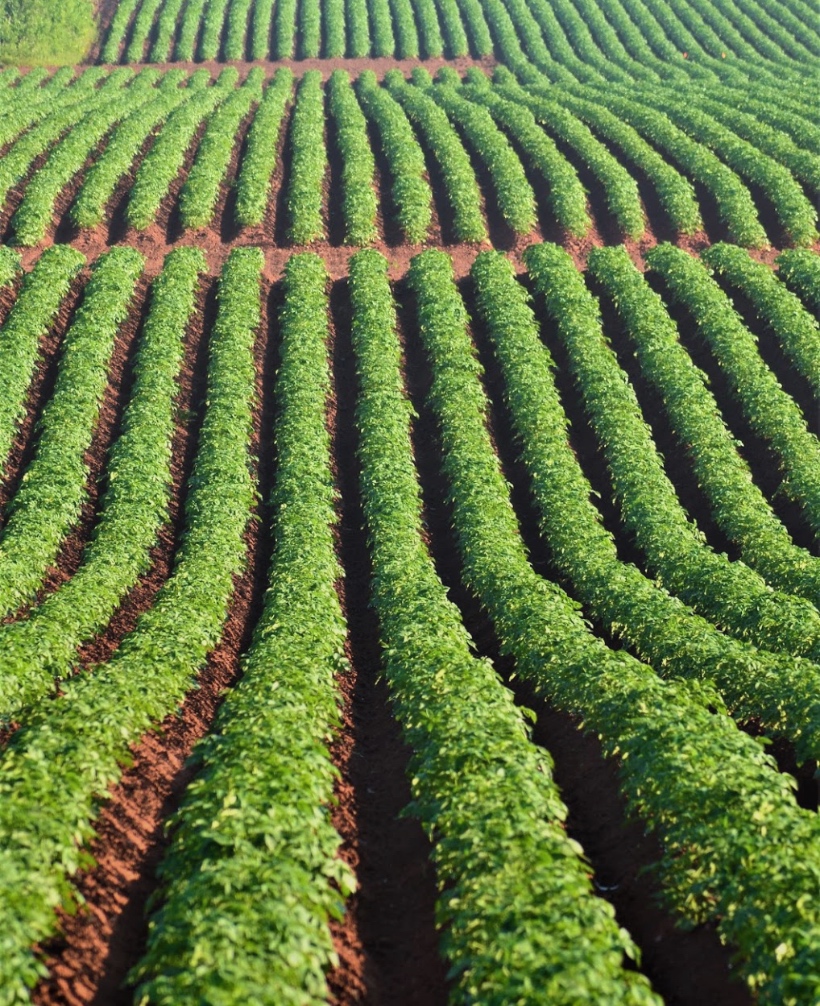 Digging Into Farming Practices on PEI
Our Island farmers are wholeheartedly committed to being good stewards of the land and water. 
They care deeply about the well-being of their animals and are dedicated to the highest standards of quality. They want to produce the most delicious food and they want to leave a legacy for the next generation of Islanders. 
Want to dig into farming practices followed by our PEI farmers? We're here to help guide the way and introduce you to some of our Island's best farming and food champions.
Meet Your Food + Farming  Champions
Learn More about  
Sustainability
News & Events in Our  Community
The recipient of the 2019 Food & Farming Champion Award is Farmboys Inc.
Bryan and Kyle Maynard are young farmers with a farm success story—told through photography, video and social media – that is renewing enthusiasm for agriculture in Prince Edward Island.
The farmboys, as they are known, grew up on the family farm in Arlington. Bryan returned to farming shortly after finishing school, while Kyle embarked on a career with a local aerospace company. After ten years, the opportunity came up to purchase part of Arlington Farms from their grandfather, Allison Dennis. The brothers reunited to form Farmboys Inc in 2015.
The company name is a way of honoring their late father, who would have been proud of his boys for keeping the farm in the family. Bryan and Kyle's own children are now the fifth generation on this land.
Farmboys Inc. is making waves in the province's agricultural scene. Through interviews and videos, Bryan's BarnYard photography, Instagram photos and two websites, a video with North Capes Coastal Drive and more, they are capturing what it takes to grow potato, pulse and cereal crops and improve their environmental footprint.
The Maynards are passionate about increasing awareness of the ups and downs of the farming lifestyle, by capturing what it's really like to be a farmer. They are trying to bridge the gap between farmers and non-farmers by showing their followers where their food comes from and how it's made.
We all have a part to play in sharing the story of where our food comes from. Advocating takes a team and the Farmboys humbly shares this honour with all Islanders who are activity engaging the public in honest and open conversations about how we produce the highest quality food in the world!
The recipients of the 2021 Food & Farming Champion Award are co-founders "Ag in the Field", Carleigh MacLeod and Jillian Ferguson.
Both, Carleigh and Jillian have demonstrated they are true champions of agriculture on PEI. As co-founders of "Ag in the Field" established in 2018, their mission is communicating to the general public about food and farming practices on PEI. It doesn't matter how big or small the information is, they are present and out there. They are also, full-time University students who are career driven and very involved in their community too (Kensington and Kinkora). Both, Carleigh and Jillian did not grow up on farms but are knowledgeable and resourceful when it comes to talking about agriculture. This is mostly thanks to mentors in the school system sharing their knowledge and supporting them as they went along. "Ag in the Field" share stories on social media and volunteer time at agricultural events. They take every opportunity to engage with consumers about where their food comes from. They are passionate and the industry as a whole is very lucky to have them. They are very deserving of this award. Congratulations!
Deanna Doctor and Rayanne Frizzell
The recipients of the 2020 Food & Farming Champion Award are Deanna Doctor and Rayanne Frizzell.
Rayanne and Deanna have demonstrated they are true champions of agriculture on PEI in many ways. As co-founders of Grassroots Dairy United, they bring dairy producers together to promote the dairy industry and educate consumers about the dairy industry and agriculture. Rayanne and Deanna coordinated the Dairy Blue Christmas event in 2018. This event was held in several venues across PEI with local dairy producers giving out milk and cookies to thank consumers for their support of the industry and enabling consumers to contact with producers.
Rayanne is a familiar face in agriculture on PEI, holding positions with PEI Provincial Exhibitions and currently with 4H PEI. She is a co-founder of Atlantic Farm Women's Conference with the goal of supporting, empowering and educating women in agriculture. Rayanne's involvement with the PEI Agriculture Awareness Committee and PEI Dairy Youth Trust enables her to bring an understanding of agriculture and the dairy industry to consumers and PEI students. This is accomplished through the organization of Open Farm day tours, Agriculture in the Classroom programs and tours of dairy farms for Grade 3 students.
Deanna is relatively new to PEI, but has quickly immersed herself in the agricultural community. She works with her parents on their dairy farm in the Kensington area and is involved in all the major decision-making on the farm. She has shown leadership through her involvement with the Grassroots Dairy United and the Dairy Blue Christmas event, plus has been active in many organizations including the National Holstein Convention, Atlantic Jersey Association and Young Breeders program. Deanna shares her knowledge of the dairy industry and the importance of agriculture with students through the Agriculture in the Classroom program, PEI Dairy Youth Trust farm tours and 4H PEI.
Deanna and Rayanne are both active on social media promoting agriculture and the dairy industry while communicating with consumers about the care farmers take looking after their animals and environment. We thank Rayanne and Deanna for all their hard work in telling the stories of dairy farming and agriculture on PEI and all their efforts in connecting consumers to PEI producers.